Click on Intent (below) to find statements for each subject taught
INTENT: is to provide a challenging and creative curriculum
IMPLEMENTATION: through cross-curricular learning
IMPACT: inspiring children to gain a lifetime love of learning
Curriculum Booklet – Spring 2020
---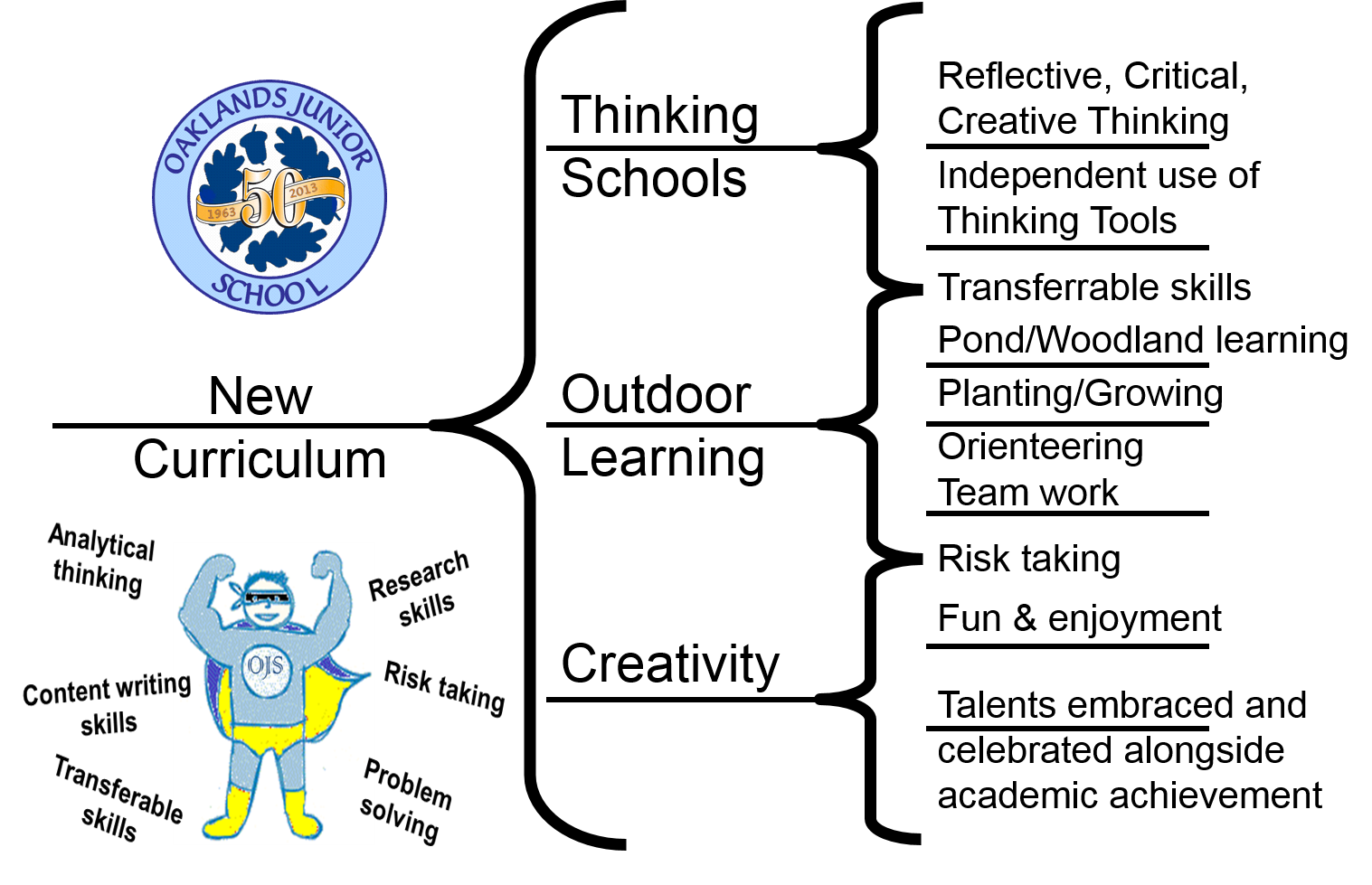 How will our New Curriculum incorporate Thinking, Outdoor Learning & Creativity?
As a school, we feel very passionate about our vision of "Learning to Think and Thinking to Learn". This forms the core part of our teaching in the new curriculum. We aim to teach pupils how to use these thinking tools throughout and strongly believe that we are teaching an important, transferrable life skill that pupils will learn to use independently in life beyond Oaklands Junior School.
Our Outdoor Learning programme is also integral to our new curriculum and will be incorporated throughout, where appropriate links can be developed within subjects or topics. This is a huge change this year as we believe that our wonderful woodland, pond and beautiful grounds should be integrated throughout our curriculum, rather than outdoor learning being seen as a separate lesson.
Finally, alongside academic achievement, we value pupils' creativity and talents. Throughout our new curriculum we will provide fun, engaging and creative activities to challenge all pupils to take risks, think outside the box and be the best that they can possibly be.