"This is so exciting – I wish we'd had this when I was at school!" – Parent
"This really recognises the children as individuals in the way that they learn and encourages them to develop their own thinking and learning." – Parent
"Sometimes, it's not the answer that's important.  It's the question that makes you think in all different ways." – Student at Oaklands Junior School
Click here to watch a 5 minute introduction video
to  the Thinking Schools approach at Oaklands Junior School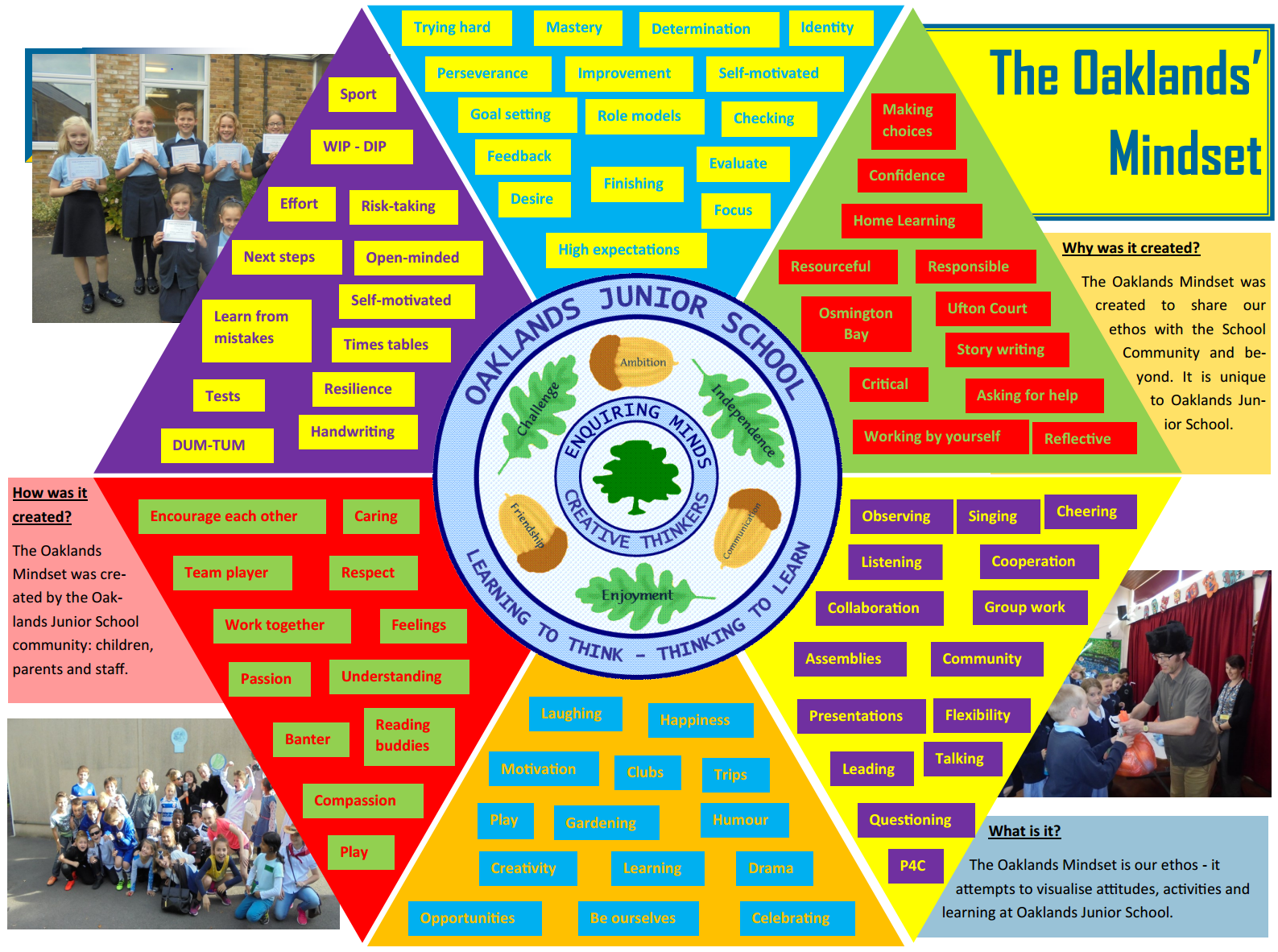 Our Next Step – Becoming a Hub Thinking School
On Friday 11th October 2019, we were visited by a group of teachers from Lithuania who were interested in the work we do as an accredited Thinking School. They were accompanied by Mr Richard Cummins, CEO of Thinking Matters, the consultants who coordinate the development of metacognition in schools (see link at the foot of the page).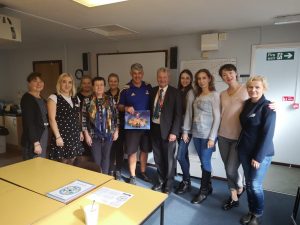 Soon after the visit, we received the following email:
Following our recent visit to Oaklands with the Lithuanian teachers I am contacting you to see if your school might be interested in becoming one of our Hub schools. We currently have a dozen Hub schools and we want to expand this so that eventually we have a national regional network. The Hub schools act as a focus for cognitive education where schools in their area can seek advice and find out more about the advantages of placing the development of thinking at the centre of the curriculum. 
Each Hub school is different, but all are innovative and creative and pupils have high levels of metacognition. 
The network of Hub schools share ideas and resources and Thinking Matters will facilitate that process so you will be able to share practical ideas from other Hub schools as well as contribute. 
As I said earlier Oaklands Junior will become known as a centre of excellence in the field of cognitive education and we will point schools in your area to you to find out about the impact a whole-school approach to the teaching of thinking can have.
We are delighted to have been invited to be part of the Hub Thinking Schools network as it not only gives us the opportunity to share our work but confirms the quality of the Thinking Schools approach used at Oaklands Junior School.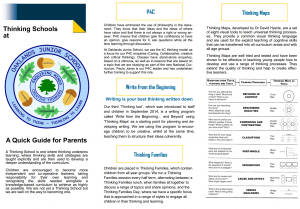 Quick Guide For Parents
Partners in our Thinking Journey
Thinking Matters – Whole School Metacognition
Thinking Schools @ The University of Exeter