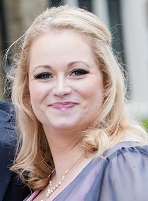 Name: Charlotte Kieran
Role: Chair Of Governors
Term of Office: Co opted 14th October 2020 – 2024
I joined the governing body as a Co-opted Governor in 2016. As well as being Chair of the Governing Body I am Chair of the Curriculum Committee.
I possess a personal drive to contribute to the ongoing success of the school and well being, progression and advancement of its pupils. We have two young children and will be in partnership with Oaklands Junior School for the next 10 years. I would like all children to feel the way I did about my education and enjoy it to the fullest, being nurtured, encouraged and supported at every opportunity.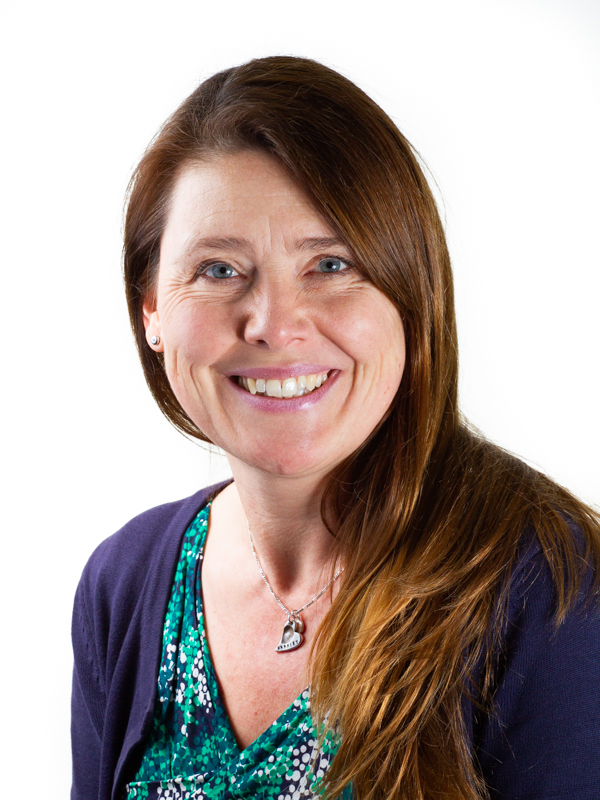 Name: Esther Blake
Role: Joint Vice Chair and Safeguarding Governor
Term of Office: Co opted: 20.3.2018 – 19.3.2022
I have worked in Local Authority Education and Children's Services for the last 16 years. Now that I have a daughter at Oaklands Junior School I would like to be able to use the knowledge and skills I have accumulated to support and benefit the whole school. With the move to academy status this is an interesting and exciting time to become a Governor and I look forward to the work and challenges ahead.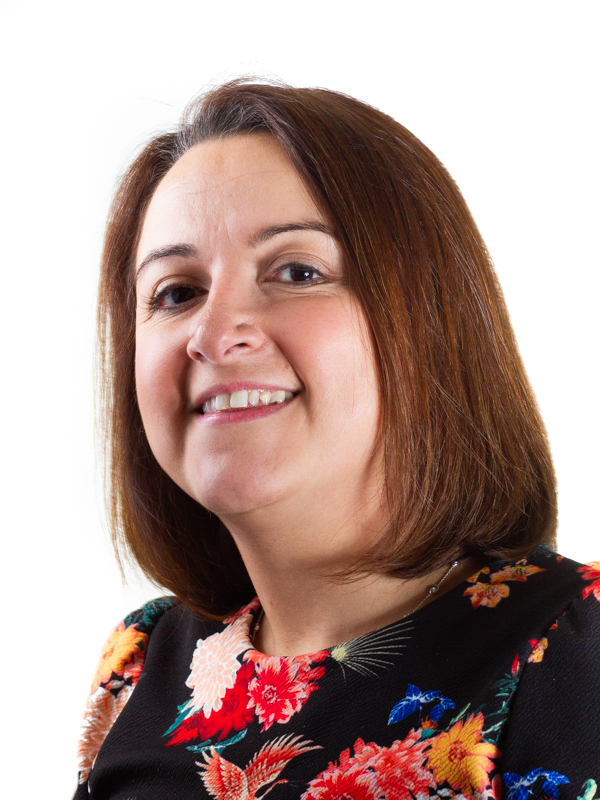 Name: Nada Harding
Role: Joint Vice Chair, SEND, Pupil Premium and Looked After Child governor.
Term of Office: Co opted 14.10.2020 – 13.10.2024
I volunteered to be a parent governor at the school so that I can help to fulfil the schools' and pupils' potential as well as representing the perspective and views of the parents during governor meetings. As a parent I value education enormously and would like to help the school to encourage the value of education and learning to the pupils of the school by helping them to recognise how much they can achieve by being the best they can be to fulfil their potential. This can be achieved by building sound foundations on which they can build their futures. I can draw on my professional experience within industry and I come equipped with experience and tools to help the governors in the management and governance of the school by providing support to all the teaching staff and listening to parents to help the school to continue to grow and build on its great reputation within the community of Crowthorne.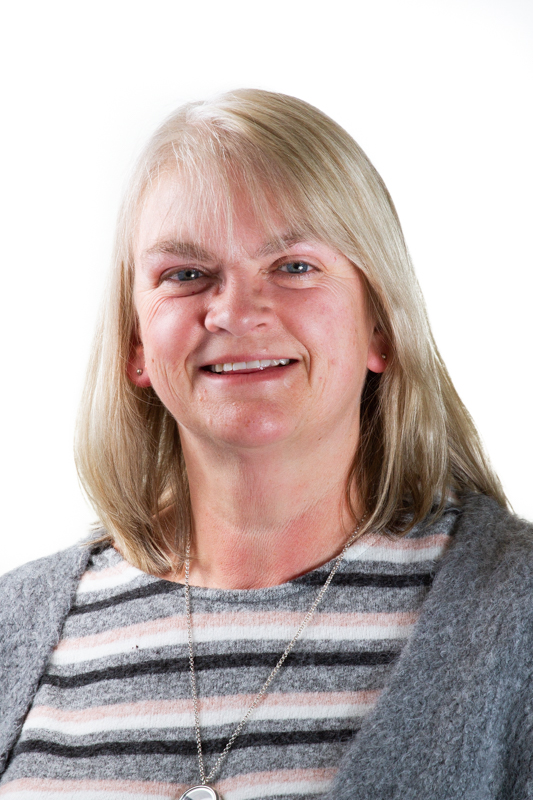 Name: Debby Griffiths
Role: Development Governor
Term of Office: Co opted: 29.1.2019 – 28.1.2023
I am a Co-opted Governor and my role within the governing body is the Development Governor. I have three adult children who of whom all attended Oaklands Junior School, meaning that I have a very long and happy connection with the school. I have also worked at the school for 17 years and am a HLTA, currently work in year 6.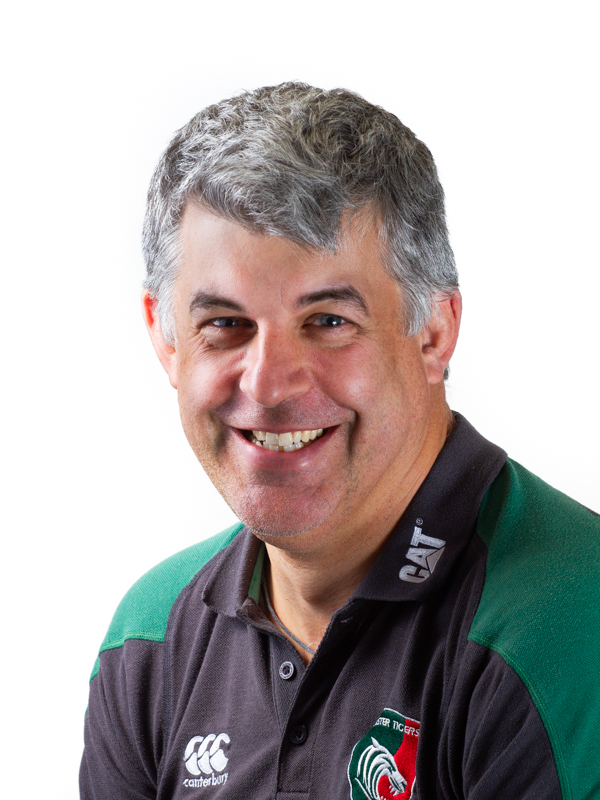 Name: Duncan Holland
Role: Staff Governor: 5.10.2020 – 4.10.2024
I joined Oaklands Junior School in September 2015 as the Deputy Headteacher and a Year 6 class teacher. I have now moved from a class responsibility to being the SENCo in 2019. I have taught in schools in England, Germany and New Zealand, combining my teaching with a semi-professional rugby career at Leicester Tigers and Nottingham: sport has always been a large part of my life. Among my responsibilities is leading on Thinking Schools, an area of education for which I have a particular passion and enthusiasm.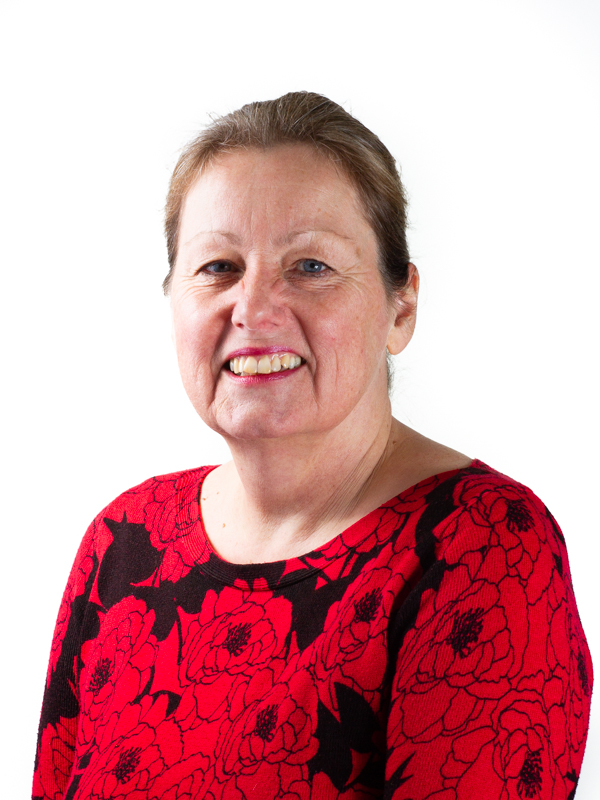 Name: Hazel West
Role: Headteacher: 1.1.2014
Committee: Finance, Curriculum and Staffing
I first joined Oaklands Junior School in September 2009 as a Deputy Headteacher, teaching a Year 4 class; previously I taught a range of age-groups from Reception to Year 6 in several schools. Throughout my career I have always had a love of learning and creativity whether this has been as a mother, teacher or a school leader. Supporting and inspiring children to achieve the very best they can, not only academically but through their own personal interests, has always been my goal. From the summer of 2014, I became the very proud Headteacher of Oaklands Junior School. I am now following my passion of working with our whole school community to make our school the very best that we can be. I am a mother of 3 sons and am now a grandmother too. I am still passionate about education and very excited about the future and what we can achieve together for our children.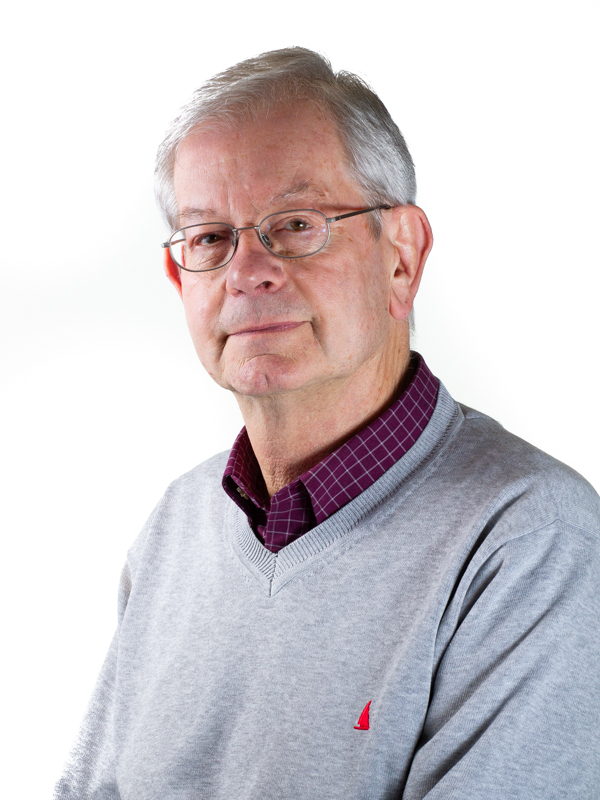 Name: Roger Blake
Role: Maths Governor
Committee: Chair of Finance
Term of Office: Co opted: 31.10.2017 – 30.10.2021
I have lived in Crowthorne for 40 years and all of my 3 children were educated at Oaklands Junior School. I still work in the IT Industry, now as a part-time consultant, and have just retired as a magistrate, so have the time to give back to an institution that gave my children an excellent start in life

Name: Susanne Kaps
Role: ICT Governor
Term of Office: Co opted: 31.1.2018 – 30.1.2022
I was born and grew up in Berlin Germany, after a career as an actress for 20 years, I decided to try something completely different after finishing my MA in Geography and North America Studies. I moved to Manchester in 2007 and did my MSc in Management, where I got the job offer for Hewlett Packard in 2008 where I've been since as a Project Manager in the Enterprise Service business looking after the support and delivery of Telco projects.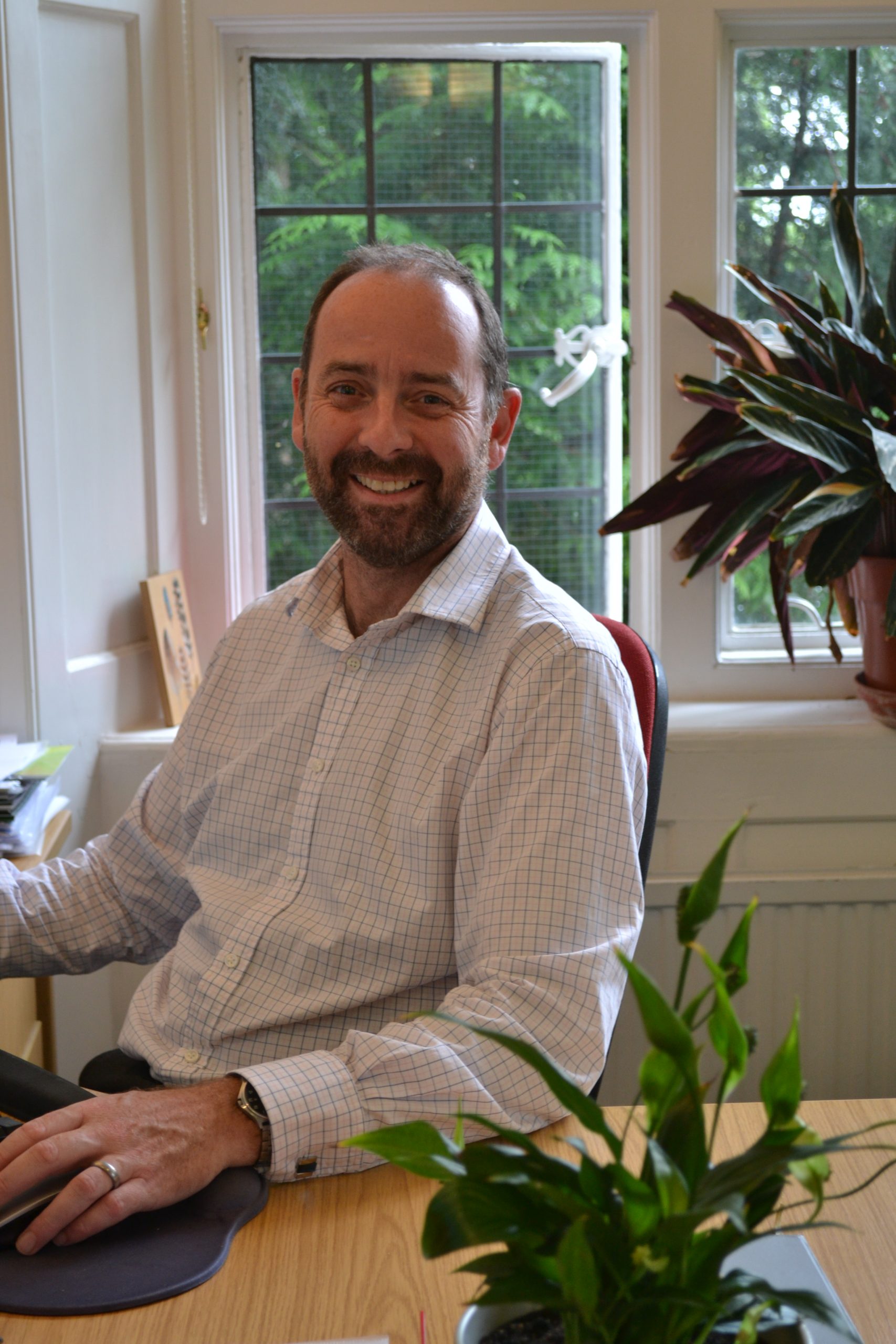 Name: Richard Shaw
Role: Co-opted governor
Term of Office: Co opted 8.7.2020 – 7.7.2024
My name is Richard (Dick) Shaw and I am an applied scientist who has become a manager over the past 25 years working for CABI, an International not-for-profit organisation. This has given me experience in teaching, finance and human resources and my early employment and recent family history are in construction so I have some facilities experience as well.
We have a child in Year 3 and I have always thought of applying to be a Governor but my previous travel schedule did not allow it, but the world has changed. I now feel able to try to help our school provide excellent teaching and continual improvement to the benefit of the staff as well as the children and I look forward to the challenge.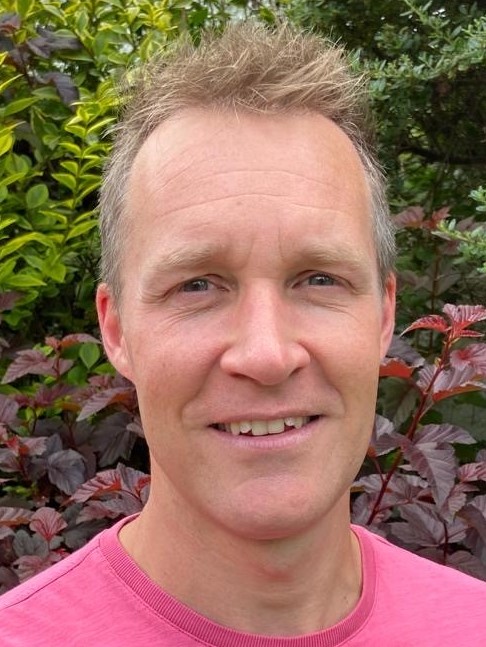 Name: Mark Westmore
Role: Co opted governor
Term of Office: Co opted 8.7.2020 – 7.7.2024
I have volunteered to be a governor because I believe the governors play an invaluable role in supporting the school and helping it to achieve its full potential. As a parent, I recognise the impact and the difference that a school can have to a child's education and I want to support the school in providing the best educational environment that it can.
My professional life involves providing advice and support to boards of volunteers and I believe I can use the skills and knowledge I have gained throughout my career, as well as drawing on my experiences as a parent of pupils at the school, to enhance the work that the governors do.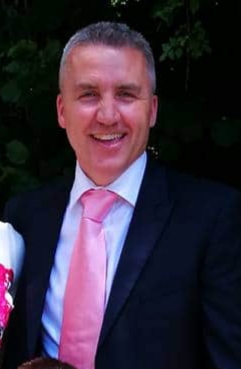 Name: Martin Cox
Role: Co opted governor
Term of Office: Co opted 8.7.2020 – 7.7.2024
I am an engineer with vast experience running businesses in the construction industry alongside mentoring and developing staff. I have been fortunate throughout my life to meet people who made a difference for me and would like to contribute my experience to assist the school with its reputation and success. I am confident, curious with an enquiring mind and always look for continuous improvement within myself and others. As a school governor I hope to positively influence mine and other children's education so they are supported, encouraged and given the very best chance to succeed.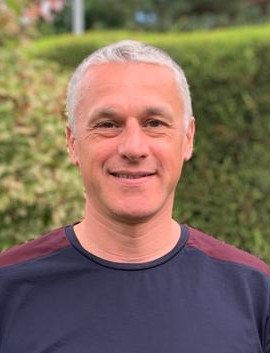 Name: Graham Kay
Role: Co opted governor: 8.7.2020 – 7.7.2024
Committee:Finance and Curriculum
Term of Office:
I'm a parent of two girls who are currently pupils at OJS and one who has just finished, and so have had strong links with the school for 7 years and counting, further reinforced by a two-year spell as a vice-chair of Oaklands Schools PTA (2016-18), of which I remain a trustee and an active supporter. Having worked in the development and manufacture of medicines for over 20 years, I have learned the importance of using continuous improvement principles to ensure that the best interests of the end-user remain at the heart of our endeavours; I hope to be able to apply my professional experience to support and challenge the school to deliver an outstanding educational experience for our young people.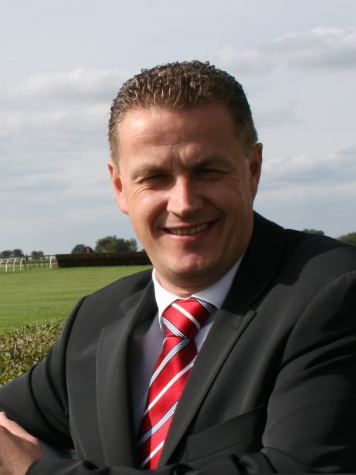 Name: Steve Parlett
Role: Co opted governor
Term of Office:
My family and I moved to Crowthorne in January 2016, currently our daughter is in Year 4 and our son in Year 2 of the Infant School. I have worked in the Horseracing Industry for over 17 years in various senior positions and for the last 10 years I have been General Manager at Wincanton racecourse in Somerset and most recently held the same position at Kempton Park racecourse. I just been appointed the General Manager of Royal Windsor Racecourse.
As the General Manager I have overall responsibility for the P&L of the business as well as the overarching strategy for continuous improvement and feel I bring a very strong financial understanding and keen eye for detail to the table.
For the past 2 years I have managed and coached my daughters U9 football team and sons U7 football team at Pinewood FC, a local club that has been running for over 35 years and has extremely strong ties with the local community.
Tamsin Cope has been elected as Parent Governor for Oaklands Junior School.
Governors who have left in the past 12 months:
Amy Griffiths is currently on Maternity leave 2020.
Clerk to Governors: Andrew Gorham. Declares also Clerk to Governors for St Sebastian's Primary school and Nursery, Wokingham.